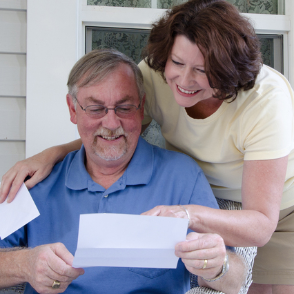 Helping donors make the most meaningful gift of all
Done Write Communications knows that legacy gifts can be the most profound of all for their donors.
We also understand that encouraging donors to make gifts through their will, insurance, or other types of gifts requires sensitively integrating the message, in many ways, over time.
Done Write has more than a dozen years' experience in launching and branding planned giving programs, and creating a myriad of tools to simply explain to donors how they can be long remembered for their thoughtful generosity by making a lasting gift to your charity.
Here's an example of a legacy newsletter Done Write created for The Salvation Army.
This is a document created for Habitat for Humanity Canada that is part of a package Done Write created to send to donors wanting more information on making a gift in their will. It is printed on 11 X 17" paper, and folded into a 4-page newsletter format.