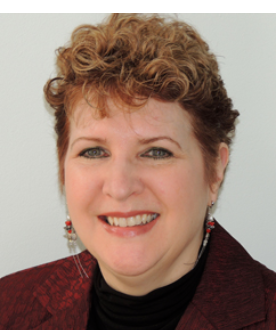 Respected, experienced and successful
Done Write Communications was founded in 1999 by president Marlena McCarthy.
She has been an active member of the Association of Fundraising Professionals since 1995, and the Canadian Association of Gift Planners since 2011, attending regular conferences and webinars. In 2013 and 2017, she presented at CAGP's national conference.
Her team brings together 55 years of experience working with non-profit organizations, offering affordable, strategic and creative fundraising and communications services.
The Done Write team has helped more than 230 charitable organizations, and come highly recommended for their success rates, creativity, knowledge of the science of fundraising and donor communications, and ease to work with.
Marlena's particular areas of expertise are mid-level giving programs, direct mail, donor communications, planned giving marketing, program strategy and production management.
In 2011, Marlena also helped found Bequest Insurance, an organization that promotes how donors can increase their generosity to charity through powerful legacy gifts using insurance. For fundraisers, she authored Multiplying Generosity and for financial advisors, she co-authored Ripple Effect, the first books to dive deep into this topic.
Earlier in Marlena's career, she worked for 15 years for Canadian charities in public relations, communications, and direct mail fundraising. Then after 2 years working as a senior consultant with a leading Canadian agency handling some of their biggest clients, Marlena founded Done Write Communications. In her hands, fundraising campaigns often see increased giving rates year over year; she even quadrupled the net direct mail income of one charity.
Her mid-level giving programs have enjoyed extraordinary success with two hospital foundations and the Canadian Red Cross.
She has a B.A. in Journalism from Ryerson University and a Certificate in Public Relations from Humber College.